My Blog
Posts for: May, 2016
By Nathan Gelder DMD
May 28, 2016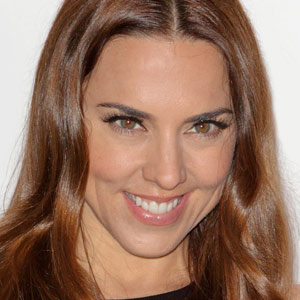 As a member of the best-selling pop group Spice Girls, Mel C (AKA Sporty Spice) enjoyed her share of musical superstardom. At the band's peak in the Nineties, the young singer's signature look featured baggy sweatpants, an assortment of tattoos, a nose stud and a gold-capped incisor, front and center in her mouth. Today, Melanie Chisholm is still singing — but now she's a mom, an amateur triathlete… and that gold tooth is just a memory. Not only that, her smile looks more evenly spaced and whiter than it did when she was referred to as the "tomboy" of the group.
What happened? In our view, it all boils down to changing tastes — plus a little bit of help from dental professionals. As the "wannabe" singer proves, there's no single standard when it comes to making your teeth look their best. Your own look is unique to you — and your smile can reflect that individuality.
For example, crowns (caps) are substantial coverings that may be placed on teeth when they are being restored. They are available in three types: gold, all-porcelain, or porcelain-fused-to-metal. The latter two are tooth-colored, while the gold is — well, shiny like gold bling. Which one is right for you? In many cases, it's your choice.
Likewise, dental veneers — wafer-thin shells that can correct cosmetic issues by covering the surface of your teeth — can be made in a variety of shades. Their hues may range from natural ivory to Hollywood white, and everything in between. What's the best color for you? Only you can say.
Some people opt for a "smile makeover" that uses small irregularities in the spacing and color of teeth to create a more "natural" look. Other folks want a perfectly even, brilliant white smile that dazzles the eye. Still others are looking to match or restore the smile they once had — perhaps even re-creating a signature gap between the teeth. As long as there are no other dental issues involved, the choice is yours.
So if you're unhappy with your smile — or if you feel it doesn't reflect the person you "wannabe" — why not talk to us about a smile makeover? Just call our office to schedule a consultation. You can learn more about this topic in the Dear Doctor magazine articles "Beautiful Smiles by Design" and "The Impact of a Smile Makeover."
By Nathan Gelder DMD
May 13, 2016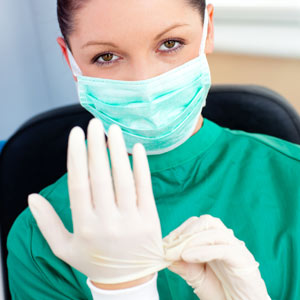 Our bodies wage a continuous war against enemies too small to be seen with the naked eye. If we're healthy, our immune system will stop the vast majority of these microbial agents.
But some of them, viruses in particular, are so small and with certain characteristics that they can slip past our immune systems. Prevention — removing the opportunity for these viruses to gain entry into our bodies in the first place — is a key component in controlling infection.
Healthcare facilities, including dental offices, are primary battlegrounds in this war. In recent years, the stakes have increased as viral infections that cause the liver disease hepatitis (B and C) and HIV that causes the auto-immune disorder AIDS are on the rise. Although different in effect, these viruses spread in much the same way — when the blood of an infected person comes in contact with the bloodstream of another person.
The risk for this exposure is higher in situations when there's a break in the skin. Blood transfusion, surgery centers and similar facilities with invasive procedures require high standards of protection to prevent viral transmission between people.  This includes dental clinics — even a routine hygienic cleaning can become a conduit for viral infection.
As a result, the more than 170,000 dental providers across the country have adopted strict infection control standards that conform to the National Center for Disease Control (CDC) guidelines, as well as state and local regulations. These standards detail such issues as wearing protective equipment and clothing (like disposable gloves, gowns or facemasks), cleaning and sterilizing instruments, or disposing of bio-hazardous waste.
High infection control standards are also promoted by the professional boards and organizations of dental providers, like the American Dental Association, and are a requirement for continued membership. As a result, infection occurrences from dental visits or procedures are extremely rare.
We understand you may have concerns. We're glad to discuss with you our procedures for infection control and how we're following the highest standards to keep you and our staff safe. We're making sure the care you receive for your teeth and gums doesn't lead to another health problem.
If you would like more information on dental infection control practices, please contact us or schedule an appointment for a consultation. You can also learn more about this topic by reading the Dear Doctor magazine article "Infection Control in the Dental Office."