My Blog
Posts for category: Uncategorized
By Nathan Gelder DMD
December 10, 2018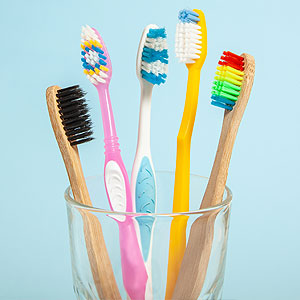 If there's one essential tool for protecting your dental health, it's the humble toothbrush. The basic manual brush with a long, slender handle and short-bristled head is still effective when used skillfully. The market, though, is full of choices, all of them touting their brand as the best.
So how do you choose? You can cut through any marketing hype with a few simple guidelines.
First, understand what you're trying to accomplish with brushing: removing dental plaque, that thin film of bacteria and food particles on tooth surfaces that's the main cause of dental disease. Brushing also stimulates gum tissue and helps reduce inflammation.
With that in mind, you'll first want to consider the texture of a toothbrush's bristles, whether they're stiff (hard) or more pliable (soft). You might think the firmer the better for removing plaque, but actually a soft-bristled brush is just as effective in this regard. Stiffer bristles could also damage the gums over the long term.
Speaking of bristles, look for those that have rounded tips. In a 2016 study, less rounded tips increased gum recession in the study's participants by 30%. You should also look for toothbrushes with different bristle heights: longer bristles at the end can be more effective cleaning back teeth.
As far as size and shape, choose a brush that seems right and comfortable for you when you hold it. For children or people with dexterity problems, a handle with a large grip area can make the toothbrush easier to hold and use.
And look for the American Dental Association (ADA) Seal of Acceptance, something you may have seen on some toothpaste brands. It means the toothbrush in question has undergone independent testing and meets the ADA's standards for effectiveness. That doesn't mean a particular brush without the seal is sub-standard—when in doubt ask your dentist on their recommendation.
Even a quality toothbrush is only as effective as your skill in using it. Your dental provider can help, giving you tips and training for getting the most out of your brush. With practice, you and your toothbrush can effectively remove disease-causing plaque and help keep your smile beautiful and healthy.
If you would like more information on what to look for in a toothbrush, please contact us or schedule an appointment for a consultation. You can also learn more about this topic by reading the Dear Doctor magazine article "Sizing up Toothbrushes."
By Nathan Gelder DMD
November 07, 2017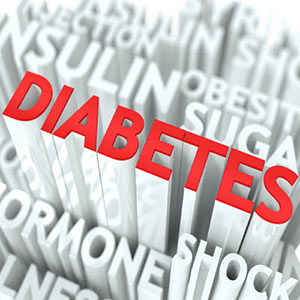 People with diabetes have special concerns when it comes to dental care. In fact, 1 in every 5 cases of total tooth loss is linked to this widespread health condition. November is National Diabetes month, so it's a good opportunity for us to answer some frequently asked questions about oral health and diabetes.
Q. Can I get a dental implant to replace a missing tooth even if I have diabetes?
A number of studies have shown that people with diabetes can be good candidates for dental implants, but there are some concerns regarding dental implant treatment, which involves minor surgery. Wounds tend to heal more slowly in people with diabetes, who are also more infection-prone than those without diabetes. In diabetic individuals with poor glucose control, research has also shown that it takes longer for the bone to heal after implant placement. We will take these (and other) factors into account when planning your implant treatment. However, in many situations even poorly controlled diabetes does not necessarily preclude dental implant treatment.
Q. I've heard people with diabetes have a higher risk for gum disease. Is that true?
Yes. Research shows that people with diabetes are more susceptible to periodontal (gum) disease, especially when their diabetes is poorly controlled. The reverse is also true: untreated periodontal disease can worsen blood sugar levels. So it's important to manage both of these inflammatory conditions. If you notice the early signs of gum disease, such as inflamed or bleeding gums, please bring this to our attention. Early gum disease (gingivitis) is much easier to treat than more advanced forms—which can eventually lead to tooth loss.
Q. If I have diabetes, how can I protect my oral health?
Keep doing your best to control your blood sugar levels with exercise and a healthy diet—and stick to an effective daily oral hygiene routine, which includes both brushing and flossing and coming in for regular dental checkups and cleanings. Make sure to let us know what medications you are taking and update us on any changes. If you notice any mouth sores, swelling or inflammation, bring this to our attention as soon as possible.
If you have additional questions about diabetes and oral health, please contact us or schedule an appointment for a consultation.
By Sequim Family Dentistry
April 01, 2015
Welcome to the Blog of Nathan Gelder DMD
Whether you are an existing patient or searching for a dentist in the Sequim, WA area, we're excited you are here. With the dental industry advancing, we recognize the importance of keeping our patients and visitors up to date with all of the new and exciting things taking place in our practice.
As we move forward with our blog, we hope to promote dental awareness as a vital part of your healthy lifestyle. Here you will find a variety of articles and topics including dental news, advancements in dental technology and treatments, practical oral health advice and updates from our practice.
We hope you find our blog to be helpful, engaging and informational to ensure your best dental health.
As always, feel free to contact our Nathan Gelder DMD office with any dental questions or concerns.
-- Nathan Gelder DMD