My Blog
Posts for tag: dental implant
By Nathan Gelder DMD
October 30, 2020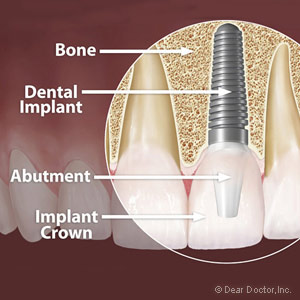 What happens when you lose a tooth? In the short-run, it can certainly undermine your appearance and ability to efficiently chew and digest food. But a chain of events could also be set in motion that may cause the most harm to your appearance and health—and it all has to do with bone loss.
Our bones aren't just rigid structures providing a frame for our bodies. They're living tissue with other purposes like producing blood cells and regulating the endocrine system. Bone tissue is constantly replenishing itself as older cells die and newer ones take their place.
In the jawbone, the pressure generated by the teeth while biting and chewing travels through the roots to stimulate the growth of new bone. If a tooth goes missing, however, the bone around the tooth also loses this growth stimulus.
This can cause normal bone growth to slow so that dying bone cells aren't sufficiently replaced. The bone may then diminish at an alarming rate—a decrease in width of about 25% in the first year after a tooth loss and several millimeters in height after only a few years.
This bone loss can continue to advance, especially if multiple teeth are lost, until the jaw structure as a whole loses significant height. The bite may then collapse, forcing the front teeth to push forward. In this state, a person may not be able to adequately bite or chew food. It can also damage their appearance—their smile suffers, of course, but their entire face may also appear shrunken.
You may be able to avoid this scenario if you replace missing teeth with dental implants. In addition to their life-likeness and durability, implants can also stop or slow bone loss. This is because titanium, the principle metal used in an implant, has a strong affinity with bone: Bone cells readily grow and attach to the titanium surface and foster new growth.
But don't wait: Bone loss could eventually extend beyond what an implant can accommodate—you may then need grafting to build up the bone or consider a different type of restoration. So, speak with your dentist as soon as possible about an implant restoration for a lost tooth to help avoid significant bone loss.
If you would like more information on how tooth loss can affect your life, please contact us or schedule an appointment for a consultation. You can also learn more about this topic by reading the Dear Doctor magazine article "The Hidden Consequences of Losing Teeth."
By Nathan Gelder DMD
August 11, 2020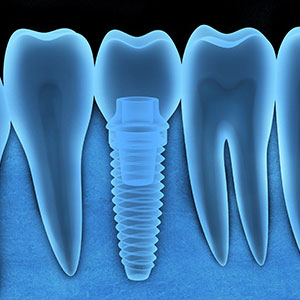 Here's the bad news on the overall state of dental health in the United States: Over 120 million people have one or more missing teeth—roughly one American in three. But there's also good news: We can replace missing teeth with a number of effective restorative methods. At the top of the list are dental implants, highly regarded by dentists and patients alike as the most lifelike and functional tooth replacement system available.
Dental implants have been growing in popularity since their introduction in the 1980s. Their structural design and construction have continued to improve, giving patients even more options for implant-based tooth replacement.
To bring greater attention to the benefits of this popular restoration, the American Academy of Implant Dentistry (AAID) designated August as Dental Implant Month in 2016. In recognition, here are 3 of those benefits you might gain from choosing dental implants to replace your missing teeth.
Durability. Unlike other restorations such as conventional dentures or bridges, implants replace the entire root structure of the tooth. To be more precise, implants are a tooth root replacement in the form of a post imbedded securely in the jawbone. As the bone grows around and attaches to the implant, it develops a durable and highly functional hold that can last for decades.
Adaptability. Many people assume dental implants are used only to replace individual teeth, but implants can also support multi-tooth restorations. A few strategically placed implants can securely attach a partial or total bridge to the jaw, or provide added support for a removable denture.
Affordability. At first glance, an implant's initial cost places it at the high end of the scale for tooth replacement options. But because of their long-term durability and high success rate (greater than 95% still in place after ten years), implants may cost less in the long run than lower-priced restorations that may require repair or replacement sooner.
Although they have a wide range of applications, implants aren't suited for some dental situations. Because implants require a minimum amount of bone present in the jaw, for example, extensive bone loss might nullify them as a current option. Even in this case, though, grafting therapy to rebuild the bone could make it possible to place dental implants at some point in the future.
If you've recently lost a tooth or you have an older restoration you'd like to replace, dental implants might be a great option for you. Your first step is an initial exam and consultation to find out if this premier dental restoration is right for you.
If you would like more information about dental implants, please contact us or schedule a consultation. To learn more, read the Dear Doctor magazine article "Dental Implants: Your Third Set of Teeth."
By Nathan Gelder DMD
July 18, 2019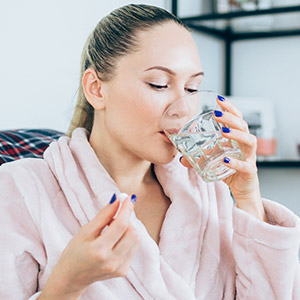 Millions of microorganisms call your mouth home—and while most are friendly, some are not. An invasive procedure like implant surgery can disrupt the mouth's soft tissues and allow disease-causing bacteria to enter the bloodstream.
This isn't necessarily a major concern if your immune system is sound—your body will move quickly to quash any developing infection. But if your body's defense is weak or compromised by other health conditions, an ensuing infection could cause you problems. In the case of a dental implant, a localized infection around it could lead to its failure.
The bone normally grows and adheres to the surface of an implant soon after it's placed, giving it the added strength and durability for which implants are best known. A bacterial infection, though, could impede bone integration and weaken the implant's hold within the jaw.
One way to avoid this is by treating patients at high risk for infection with an antibiotic before the procedure. In one recent study, researchers concluded that patients receiving a 2-gram dose of amoxicillin an hour before implant surgery helped reduce the risk of future implant failure.
But before taking this route, the dentist must first decide whether antibiotic pre-treatment might be more detrimental than beneficial to an individual patient. Antibiotics can cause side effects in certain people ranging from diarrhea to allergic reactions. Healthcare providers must also be prudent with administering antibiotics for the good of society in general—overuse can potentially give rise to antibiotic-resistant bacteria.
A number of healthcare associations highly recommend antibiotic pre-treatment for any dental patient with prosthetic heart valves, a history of infective endocarditis, a heart transplant and similar heart conditions. They also recognize patients with conditions like prosthetic joints, weakened immune systems, diabetics or other serious health problems could also benefit from antibiotic pre-treatment, but leave it to the physician's discretion on whether or not it's appropriate for an individual patient.
If you're planning to undergo implant surgery or a similar procedure and are concerned about infection, speak with your dentist about whether you would qualify and benefit from antibiotic pre-treatment. If appropriate, taking an antibiotic beforehand could minimize your infection risk.
If you would like more information on pre-surgical antibiotic treatment, please contact us or schedule an appointment for a consultation. You can also learn more about this topic by reading the Dear Doctor magazine article "Implants & Antibiotics: Lowering Risk of Implant Failure."