My Blog
Posts for: November, 2017
By Nathan Gelder DMD
November 22, 2017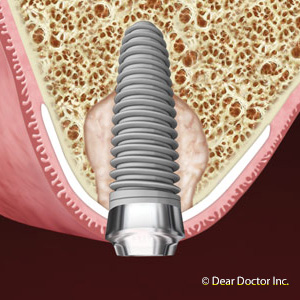 Losing a tooth from disease or accident can be traumatic. The good news, though, is that it can be replaced with a life-like replica that restores your smile. One of the most popular and durable solutions is a dental implant, which replaces not only the root of the tooth but the crown as well.
But there's a possible wrinkle with implants — for accurate placement there must be a sufficient amount of bone around it. This could be a problem if you've been missing the tooth for sometime: without the stimulus provided by a tooth as you chew, older bone cells aren't replaced at an adequate rate. The bone volume gradually diminishes, as up to 25% of its normal width can be lost during the first year after tooth loss. A traumatic injury can damage underlying bone to an even greater extent.
There is a possible solution, but it will require the services of other specialists, particularly a periodontist trained in gum and bone structure. The first step is a complete examination of the mouth to gauge the true extent of any bone loss. While x-rays play a crucial role, a CT scan in particular provides a three-dimensional view of the jaw and more detail on any bone loss.
With a more accurate bone loss picture, we can then set about actually creating new bone through grafting procedures. One such technique is called a ridge augmentation: after opening the gum tissues, we place the bone graft within a barrier membrane to protect it. Over time the bone will grow replacing both the grafting material and membrane structure.
Once we have enough regenerated bone, we can then perform dental implant surgery. There are two options: a "one-stage" procedure in which a temporary crown is placed on the implant immediately after surgery; or a "two-stage" in which we place the gum tissue over the implant to protect it as it heals and bone grows and attaches to it. In cases of pre-surgical bone grafting, it's usually best to go with the two-stage procedure for maximum protection while the bone strengthens around it.
Necessary preparation of the bone for a future dental implant takes time. But the extra effort will pay off with a new smile you'll be proud to display.
If you would like more information on special situations with dental implants, please contact us or schedule an appointment for a consultation.
By Nathan Gelder DMD
November 07, 2017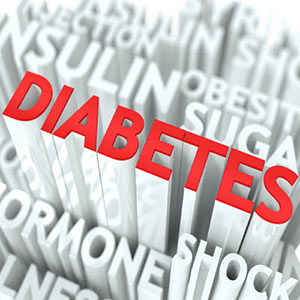 People with diabetes have special concerns when it comes to dental care. In fact, 1 in every 5 cases of total tooth loss is linked to this widespread health condition. November is National Diabetes month, so it's a good opportunity for us to answer some frequently asked questions about oral health and diabetes.
Q. Can I get a dental implant to replace a missing tooth even if I have diabetes?
A number of studies have shown that people with diabetes can be good candidates for dental implants, but there are some concerns regarding dental implant treatment, which involves minor surgery. Wounds tend to heal more slowly in people with diabetes, who are also more infection-prone than those without diabetes. In diabetic individuals with poor glucose control, research has also shown that it takes longer for the bone to heal after implant placement. We will take these (and other) factors into account when planning your implant treatment. However, in many situations even poorly controlled diabetes does not necessarily preclude dental implant treatment.
Q. I've heard people with diabetes have a higher risk for gum disease. Is that true?
Yes. Research shows that people with diabetes are more susceptible to periodontal (gum) disease, especially when their diabetes is poorly controlled. The reverse is also true: untreated periodontal disease can worsen blood sugar levels. So it's important to manage both of these inflammatory conditions. If you notice the early signs of gum disease, such as inflamed or bleeding gums, please bring this to our attention. Early gum disease (gingivitis) is much easier to treat than more advanced forms—which can eventually lead to tooth loss.
Q. If I have diabetes, how can I protect my oral health?
Keep doing your best to control your blood sugar levels with exercise and a healthy diet—and stick to an effective daily oral hygiene routine, which includes both brushing and flossing and coming in for regular dental checkups and cleanings. Make sure to let us know what medications you are taking and update us on any changes. If you notice any mouth sores, swelling or inflammation, bring this to our attention as soon as possible.
If you have additional questions about diabetes and oral health, please contact us or schedule an appointment for a consultation.