My Blog
Posts for: August, 2017
By Nathan Gelder DMD
August 16, 2017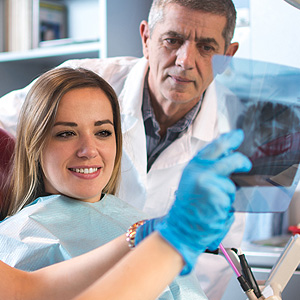 You've recently learned one of your teeth needs a root canal treatment. It's absolutely necessary: for example, if you have decay present, it will continue to go deeper within the tooth and it will spread to the roots and bone and could ultimately cause you to lose your tooth. Although you're a little nervous, we can assure you that if we've recommended a root canal treatment, it's the right step to take for your dental health.
There's nothing mysterious — or ominous — about a root canal. To help ease any fears you may have, here's a step-by-step description of the procedure.
Step 1: Preparing your mouth and tooth. We first take care of one of the biggest misconceptions about root canals: that they're painful. We completely numb the tooth and surrounding tissues with local anesthesia to ensure you will be comfortable during the procedure. We isolate the affected tooth with a thin sheet of rubber or vinyl called a rubber dam to create a sterile environment while we work on the tooth. We then access the inside of the tooth — the pulp and root canals — by drilling a small hole through the biting surface if it's a back tooth or through the rear surface if it's in the front.
Step 2: Cleaning, shaping and filling the tooth. Once we've gained access we'll clear out all of the dead or dying tissue from the pulp and root canals, and then cleanse the empty chamber and canals thoroughly with antiseptic and antibacterial solutions. Once we've cleaned everything out, we'll shape the walls of the tiny root canals to better accommodate a filling material called gutta-percha, which we then use to fill the canals and pulp chamber.
Step 3: Sealing the tooth from re-infection. Once we complete the filling, we'll seal the access hole and temporarily close the tooth with another filling. Later, we'll install a permanent crown that will give the tooth extra protection against another infection, as well as restore the tooth's appearance.
You may experience some mild discomfort for a few days after a root canal, which is usually manageable with aspirin or ibuprofen. In a week or so, you'll hardly notice anything — and the tooth-threatening decay and any toothache it may have caused will be a distant memory.
If you would like more information on root canal treatments, please contact us or schedule an appointment for a consultation. You can also learn more about this topic by reading the Dear Doctor magazine article "A Step-by-Step Guide to Root Canal Treatment."
By Nathan Gelder DMD
August 01, 2017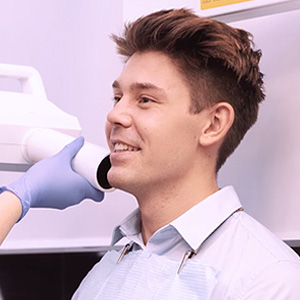 X-rays are such a routine part of dental care that it's easy to overlook how much this technology has revolutionized detecting and treating tooth decay. It's safe to say x-rays have helped save hundreds of millions of teeth over the last hundred years.
Thanks to its unique properties these invisible electro-magnetic waves give us precise images of the interior structure of teeth and gums. It's so precise that we can clearly detect even a small spot of softened, decayed tooth structure on an exposed x-ray film, often before it becomes visible to the naked eye. As a result, we can begin treating the decay earlier, minimizing the damage and increasing the chances for preserving the tooth.
There are a variety of ways we can utilize x-ray technology in diagnosing dental problems. The one, though, that's used the most is called the bitewing. The name comes from wing-like tabs extending out from a thin frame holding a segment of unexposed film. A technician places the frame inside the patient's mouth with the film on the tongue side of the teeth, and has them bite down on the tabs to hold the frame still. They then aim a camera at the patient's outer cheek, which then emits a very short burst of x-ray energy to expose the film.
Bitewings are popular because they give a full view of the back and side teeth, where decay is often hard to detect, with very little radiation exposure to the patient. And as x-ray technology has progressed over the years with digital processing and more efficient equipment, we can acquire sharper images with even less exposure. We've also developed standard protocols for when and how often we perform x-rays, so that we're getting the most diagnostic benefit for the least amount of exposure time.
Those few minutes getting an x-ray may seem routine, but the benefits to your dental health are truly amazing. The bitewing and other forms of x-rays play a huge role in helping us keep your teeth as healthy as they possibly can.
If you would like more information on x-ray diagnostics, please contact us or schedule an appointment for a consultation. You can also learn more about this topic by reading the Dear Doctor magazine article "Bitewing X-Rays."